The Returning | Witra Asliga | Kaninga Pictures | 2018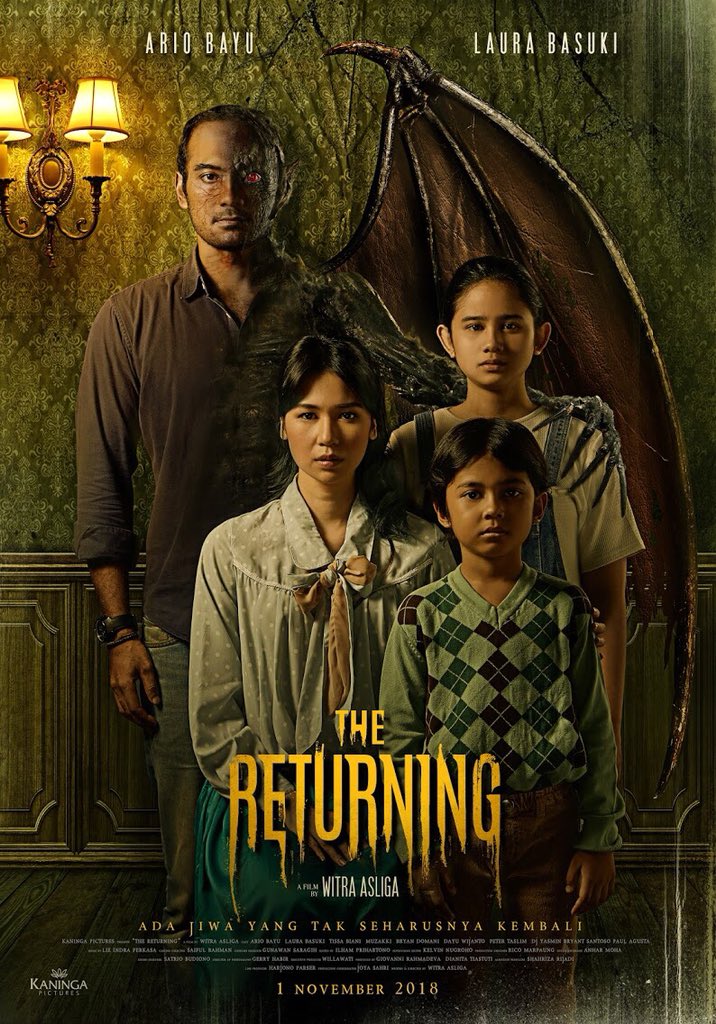 Kaninga Pictures mempersembahkan THE RETURNING (Ada Jiwa Yang Tak Seharusnya Kembali) Sebuah film karya Witra Asliga yang dibintangi oleh Ario Bayu, Laura Basuki, Tissa Biani & Muzakki Ramdhan Mulai tayang di bioskop 1 November 2018!
Film yang mengambil setting di tahun 90an ini mengisahkan tentang pasangan keluarga Colin (Ario Bayu) dan Natalie (Laura Basuki) bersama kedua anak mereka. Setelah 3 bulan Colin dinyatakan meninggal akibat kecelakaan, suatu hari ia kembali ke rumah secara misterius. Sejak kepulangannya tersebut, serangkaian peristiwa aneh seringkali terjadi kepada keluarga mereka.
Sutradara : Wita Asliga
Pemain : Ario Bayu, Laura Basuki, Tissa Biani, Muzakki
@m.u.z.a.k.k.i , @witraasliga , @bayu_ario , @laurabas
Rumah Produksi : Kaninga Pictures
IG : @thereturning
Facebook : The Returning
Twitter : @The_Returning
#TheReturning
#PremiereMagz
#FilmIndonesia2018
#FilmIndonesia